What Our
Clients & Partners

Say...
Josh did a tremendous job from start to finish. He walked me through every step, and gave me solid, professional advice. Do yourself a favor and choose to partner with Josh!
Loved working with Josh, he was very professional and fast, my loan closed in 7 days!
I went to Mr. Merrill after what it seemed like endless looking, he stands above the rest with professional, smart, and trustworthy advise. Merrill Home Loans have set me up for success as well as a stable future.
We haven't see such a passionate and enthusiast person like Josh ever. He loves what he does. He's just amazing. He helped us twice, with our mortgage loan, and to make real to pay off our house. Thanks Josh, por you paciencia and honestly, you were beyond the best and more.
Great rates, great service, super responsive!!
Everything went smoothly when working with Mr. Merrill. He was professional and very attentive. Mr. Merrill became a friend through the process and I would highly recommend working with him.
Josh was absolutely wonderful to work with. He is very knowledgeable and was able to clearly answer any questions we had. If you're looking for the best, this is it.
Josh was super responsive, very transparent, and worked hard to get the best rate and overall value for my loan. He took time to explain everything thoroughly and was kind and professional throughout the process. Highly recommend!!
It was such a smooth process working with Merrill Home Loans. Josh was knowledgeable, professional and patient about explaining all of the different options. I would highly recommend this company to everyone!
Josh is incredibly honest, responsive and sets the standard for professionalism. You can count on him for best pricing, and the expertise to get your loan funded regardless of the complexity of your situation. I would recommend him to friends and family, no questions asked.
Absolutely the best experience I've had financing real estate. Josh was excellent! Professional, dedicated and responsive.
I first stumbled upon Josh in 2010 and has been my go-to-guy ever since! Between home purchases and refinances, he has made all of my transactions seamless! I will use and recommend Josh over and over again! His knowledge, energy and experience is priceless! Thank you, Josh!
Great communication. Reliable lender. I will use this lender again.He had great interest rates when I compared his pricing to several other lenders.
He went above and beyond in every detail was quick to return calls answered all questions was thoughtful kind and patient always available never without support.
Josh was always there when I called, and made this process very smooth and easy. Couldn't have been blessed with a better broker. Thank you Josh for your time and patience with explaining every little detail.
I was very satisfied with the refinance process, I received from Josh Merrill. What I really admired was his commitment to go above and beyond to make sure we were completely satisfied and are needs were being met. Plus, Josh's customer service was outstanding. I felt he really wanted to make sure we were completely satisfied. Josh was always on top of everything and quick to respond whenever he was not available to any inquiries. This is actually the second time I have worked with Josh, he did my first refinance. I would highly recommend his services.
Josh went above and beyond to review and explain everything!! We would use him again in a heartbeat. We would recommend him to all of our friends and family.
My wife and I selected to work with Josh Merrill on our most recent refinance. Josh was very professional, responsive, and knowledgeable about the industry. He met his timeline commitments, was very thorough when he explained how the process would unfold and got us an incredible deal. He beat the rate our credit Union had offered. I will use Josh when we purchase or refinance again.
Great communication, smooth transaction, interest rate lower than expected on 30 year conventional loan. I shopped around with a few different vendor and Josh Merrill had the best rates.
Great experience with Josh. Refinanced in less than three weeks as advertised. We asked him to text instead of phone calls us as much as possible for communication and that's what he did. Great directions nad great rate. I have three brokers I have used previously on homes and i shopped the rate and josh best them all.
Josh is extremely knowledgeable and professional. He always made time to talk to us when we had any questions. This process moved along quickly, and smoothly with his help. We highly recommend Josh.
I had refinanced in the past. With Josh, he made the process quick and easy. It was the first time I refinanced my home and he made sure it moved quickly and closed on time.
Josh was extremely professional and friendly he took his time explaining the process. The refinance was completed in record time we are extremely pleased.
We remembered dealing with Josh on a prior refinance. We were glad to see that he was still available to help us again. He was very quick to respond to our many questions and concerns. He was able to get us a great interest rate. We were very excited to be able to work with him again; this time as a Broker! He is highly recommended by us!
We had the pleasure of working with Josh Merrill on a refinance in May of 2013 when he was with Wells Fargo. It was a new experience for us, but he guided us every step of the way to make the process as stress free, and painless as possible. He was thorough, knowledgeable, professional, and responsive to every question or concern we had. When we decided to refinance again, we turned to Josh. He had proven to us he was trustworthy and, as a licensed broker, he had multiple resources at his disposal to find the best rate and terms for our needs. We would not hesitate to recommend Josh Merrill if you are in the market for a new mortgage or to refinance an existing loan.
Josh Merrill was great to work with. He is very knowledgeable about everything related to financing a home! He answered all of my questions in terms that I could understand and he was very patient during the process. I will recommend him to anyone looking to purchase a home!
Josh is very professional and knowledgeable with great customer service. Working with him has been great!
Josh is very knowledgeable and responsive. He answered all my questions in a timely manner and made the loan process a breeze. Highly recommended!
From application to close Merrill Home Loans offered wonderful service and communication. If you are looking to finance, Merrill Home Loans is the place to go! I do not hesitate recommending Josh Merrill and his team to friends and family.
Submit Your Review!
We'd love to hear from you! Use this form to send over details about your experience with our mortgage team.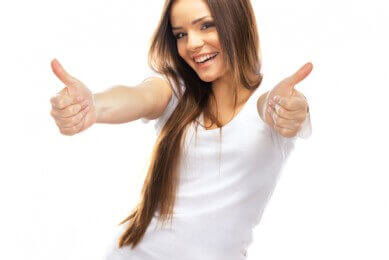 Get Your FREE Pre-Approval Letter Now!